FreedomWorks prefers that we default on our debt and keep the government shut down rather than sign off on the "McConnell-Reid Sellout Bargain."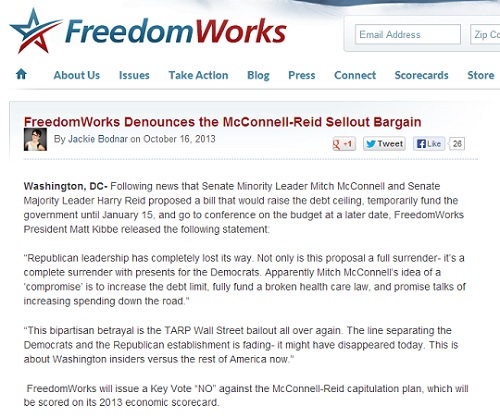 I think it's safe to say that if Mitch McConnell is reelected again, he will remain in the Senate forever. Or at least until he chooses to retire. If he ever chooses to retire.
It's funny to think that Dick Armey was forced out of FreedomWorks because he was damaging the brand.