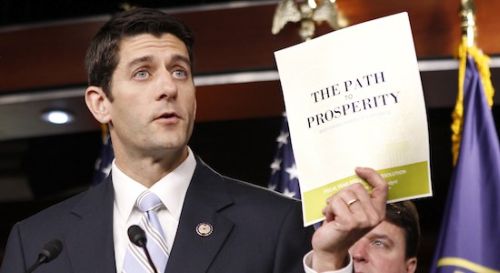 Deputy majority whip Representative Tom Cole (R-OK) made waves yesterday when he said that new revenue will be "on the table" during budget negotiations, but Budget Committee Chairman Paul Ryan (R-WI) says not so fast.
"Chairman Ryan wants to find common ground with his colleagues to pay down the debt, provide relief for families, and grow the economy," the spokesman, William Allison, told The Hill in a Friday statement.

"Chairman Ryan believes the best way to raise revenue is to grow the economy. We should not take more from hardworking families to spend more in Washington."
In the vernacular, Paul Ryan is saying that the best way to raise revenue is through tax cuts for the rich and osmosis.
I am not very optimistic about the coming budget conference.