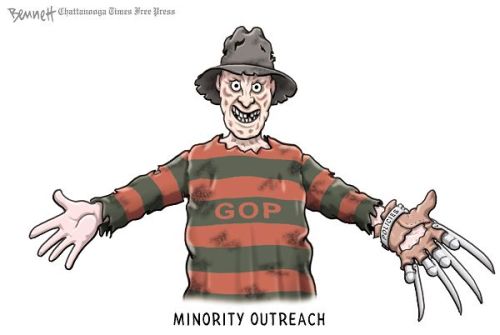 Artist – Clay Bennett
In other news, the Oklahoma Supreme Court ruled today that the state's ban on medication abortion is unconstitutional. The case will now move to the United States Supreme Court.
Meanwhile, Texas Attorney General Greg Abbott has filed an appeal of yesterday's ruling that clinics that provide abortion should not be required to have admitting privileges at local hospitals. Because closing clinics that provide healthcare to women is a priority.