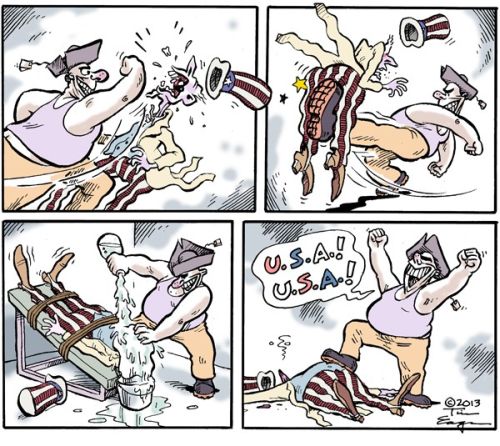 Artist – Tim Eagan
The elder victim in the Maryville rape case, Daisy Coleman, wrote about her experience for xojane dot com. It presents a far more specific face in the case rather than an abstraction.
Warning: the story may contain multiple triggers or induce rage. This part, for example.
On Twitter and Facebook, I was called a skank and a liar and people encouraged me to kill myself. Twice, I did try to take my own life.

When I went to a dance competition I saw a girl there who was wearing a T-shirt she made. It read: "Matt 1, Daisy 0."
Predictably, xojane was forced to close the comments. Because people are terrible.
Now if you could use a cheap laugh to bounce pack from that helping of depression, you can visit Deadspin. There's no way that guy is sober.