RNC chairman and women's healthcare product Reince Priebus is only three or four years late with today's pop culture reference.
#PresidentShamWow: the flaws aren't just in your website…they're in the law itself. http://t.co/U3XTM2aacP

— Reince Priebus (@Reince) October 22, 2013
Presumably, some sad aide or intern spent the afternoon coming up with "President ShamWoW" and Reince thought it was brilliant.
On the other hand, Reince and his sad intern may be on to something.
ShamWow is a product that is used to clean up messes and President Obama has done a pretty good job of cleaning up Republican messes.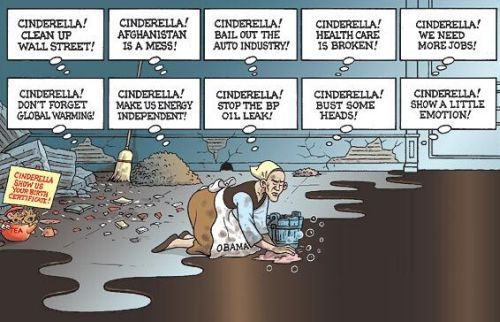 (cartoon h/t @allanbrauer)