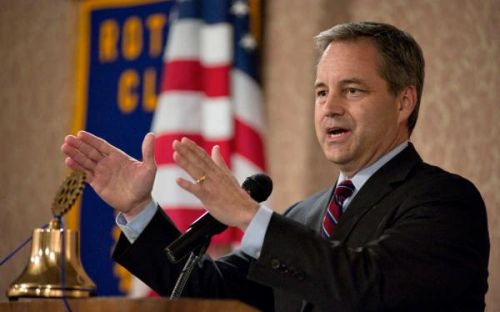 Alaska Governor Sean Parnell (R) has announced that he will not allow the expansion of Medicaid.
Alaska Gov. Sean Parnell (R) on Friday announced that his state would not expand Medicaid under the Affordable Care Act for up to 40,000 low-income Alaskans who would be eligible, calling the law a "failed experiment."

"Many of those pieces are failing," he said of the law at a press conference, according to the Anchorage Daily News. "Can states trust the federal government to not cut and run on its share?"
Strangely enough, this "failed experiment" has allowed hundreds of thousands of people to sign up for Medicaid in other states with hundreds of thousands more poised to be covered. Millions more could be covered if men like Sean Parnell or Rick Perry would simply allow their constituents to participate in an expansion that has already been paid for. An expansion that won't cost them anything for the first two years and very little thereafter.
The federal government isn't going to cut and run. It's the law, and it isn't going anywhere.
You could read this another way and get the idea that Sean Parnell still believes Republicans can successfully repeal the law. It's a unicorn they've been chasing for years.
(photo via Juneau Empire)