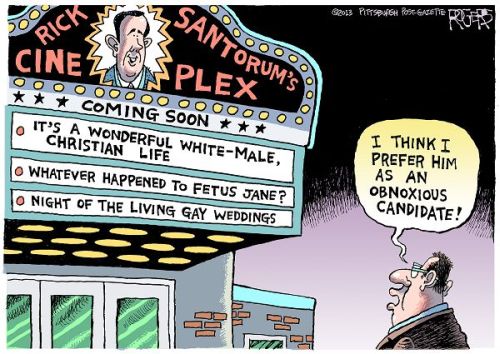 Artist – Rob Rogers
It still isn't entirely clear what investigators are looking for in Wisconsin's latest John Doe investigation, however, judging by the names lining up to oppose the investigation, it must be something bad.
And yes, Rick Santorum is getting into the movie business, although his debut film is a complete flop.
From the way the Dallas Observer describes it, I can't say I'm surprised.
"The Christmas Candle," a holiday parable about the residents of a quaint English village protecting traditional values (a miracle-producing candle) against the forces of modernity (electricity).
Riveting!