Good luck wrapping your head around this one.
According to the NRA, we make the world more dangerous for women by honoring famous women who are victims of gun violence. via Media Matters
NRA News host Cam Edwards claimed that Glamour magazine's Women of the Year Awards had an "anti-gun agenda" and made "the world a more dangerous place for women" because the event honored victims of gun violence, including Pakistani education reformer Malala Yousafzai who was shot by the Taliban.

Glamour's 23rd annual award event held on November 11 also honored former Rep. Gabrielle Giffords (D-AZ) — who was wounded during a 2011 mass shooting in Tucson, Arizona — and Sandy Hook Elementary School teacher Kaitlin Roig-Debellis, who saved the lives of 15 first-graders during the December 2012 mass shooting at her school in Newtown, Connecticut. Yousafzai, who at age 15 was targeted for assassination by the Taliban for protesting a ban on female education, told the crowd, "I believe the gun has no power at all."

On the November 14 edition of NRA News show Cam & Company, guest Laura Carno, the founder of conservative non-profit I Am Created Equal, suggested that Yousafzai could have defended herself from the Taliban with a gun and later said that the award event should have invited Carno and other female gun rights activists.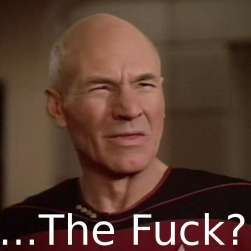 The world is more dangerous for women because these women (Gabby Giffords, a Sandy Hook teacher, and Malala) are sending the wrong message. The message they should be sending is that we need more guns.
These people are mentally ill.