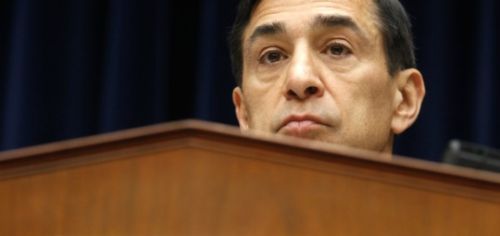 Hoping to drum up support for his continued series of witch hunts, House Oversight Chairman Darrell Issa is taking this show on the road.
Issa's national impeachment tour will take him from North Carolina to Arizona before ending in Texas.
"While the President repeatedly said that Americans could keep their insurance under ObamaCare, even he has had to admit that just isn't so. By holding these field hearings, the Committee will hear firsthand the stories about the initial impact of broken promises," Issa said in a statement. "These hearings will help the Oversight Committee determine how the Affordable Care Act is affecting individuals in areas hit the hardest by the ACA where costs are rising and choices are limited. HealthCare.gov continues to struggle while millions of Americans have their health plans cancelled and are left without the options the President promised."
Will Darrell Issa use his time in Texas to ask why over 1.5 million people are being denied access to Medicaid under Rick Perry? What has been the initial impact for them? Aren't their choices limited? Haven't they been left without options?
Make no mistake, Issa may claim that this is a fact-finding mission, but in reality this is a short-term political campaign intended to turn people against the Obama administration. There is nothing that will result from this that he couldn't accomplish from the press box high above Impeachment Field.
Perhaps I shouldn't say "nothing." It may result in a series of invites to the Sunday punditry circuit.
What does the Witch Hunter's Road Show mean for President Obama's third term?