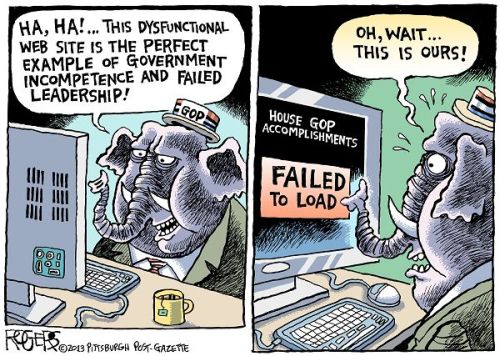 Artist – Rob Rogers
In other news, the U.S. Supreme Court declined to hear a case from Oklahoma on the ban on RU-486, a medication abortion, meaning the Oklahoma Supreme Court's decision to strike the ban will be upheld.
When given an opportunity, a lower court in Texas recently decided not to strike down a ban on RU-486. This isn't over.
Meanwhile, eleven counties in Colorado will vote on secession tomorrow. And while that is ridiculous on its own, it's even more egregious when you consider that some of the counties that will vote to seceded were among the hardest hit by catastrophic flooding in September.
The government was there to help.