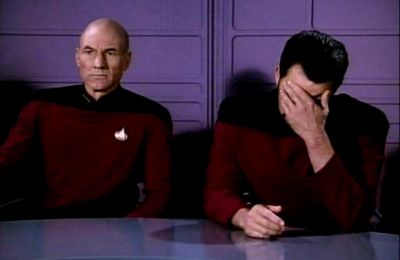 Remember what I said earlier today about the inevitable Republican overreach?
A group of House Republicans have introduced articles of impeachment against Attorney General Eric Holder for a comedic laundry list of reasons.
Rep. Pete Olson (R-Texas) and 10 other House Republicans — including Minnesota Rep. Michele Bachmann and Florida Rep. Ted Yoho — have drafted four articles of impeachment against Holder. These include allegations that Holder violated federal law by refusing to comply with a congressional subpoena over the botched Fast and Furious gun-walking program; "failed to enforce multiple laws, including the Defense of Marriage Act, the Controlled Substances Act, and the Anti-Drug Abuse Act of 1986,"; did not prosecute IRS employees over allegations the agency improperly handled the applications for nonprofit status by conservative political groups; and misled Congress over whether he was aware of a search warrant issued for the emails of FOX News reporter James Rosen.
Read another way, House Republican want to impeach Eric Holder for the events of the last five years in one fell swoop. They want to impeach him for every single supposed grievance they have suffered since he began his tenure. A collection of loosely strung together conspiracy theories and kneejerk, reactionary blather.
They want to impeach him over something Darrel Issa spent two years investigating (Fast and Furious) only to come up empty.
They even want to impeach him for a law (DOMA) that was struck down by the Supreme Court.
It's too bad they can't find the time to renew the Undetectable Firearms Act, raise the minimum wage, or pass immigration reform.