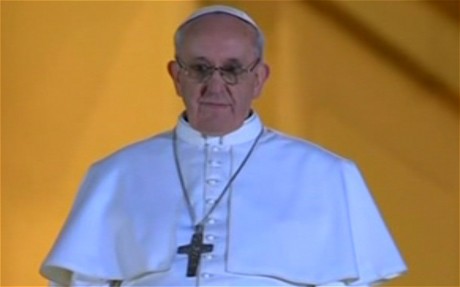 I'm not sure how much longer conservatives can pretend Pope Francis doesn't exist if he continues to say things like this.
The pope also denounced "trickle-down" theories of economics promoted by many conservatives and politicians who espouse an unregulated free market.

"In this context, some people continue to defend trickle-down theories which assume that economic growth, encouraged by a free market, will inevitably succeed in bringing about greater justice and inclusiveness in the world," he said. "This opinion, which has never been confirmed by the facts, expresses a crude and naïve trust in the goodness of those wielding economic power and in the sacralized workings of the prevailing economic system. Meanwhile, the excluded are still waiting."
In the vernacular: thems fightin' words.
If Francis was aiming to poke his finger directly into the eye of conservative politicians who cling to their godliness while cutting social programs or disenfranchising large swaths of people, this is a surefire way to get their attention.