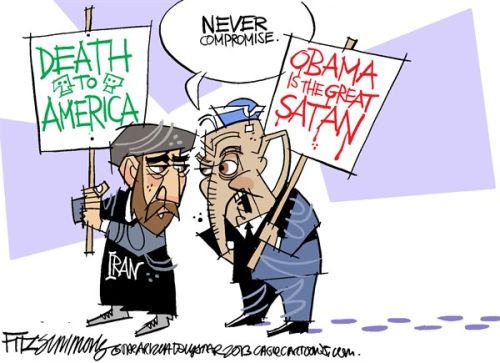 Artist – David Fitzsimmons
In other news, Colorado state Senator Evie Hudak (D) resigned today, allowing the state Democratic party to appoint her replacement rather than face a recall election.
"Most Coloradans believe that the convenience of high-capacity ammunition magazines is less important than saving lives in tragedies like Sandy Hook, Aurora and Columbine," she wrote. "That's why I sponsored SB 13-197, a bill that takes guns out of the hands of domestic abusers. … By resigning, I am protecting these important new laws."
That's team spirit.
Programming note… I'll be offline for a couple days. Enjoy your Holiday.