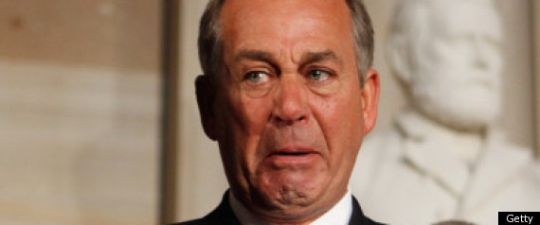 Unemployment has fallen to the lowest level since November of 2008, and according to Speaker of the House John Boehner, now is the time to reverse the trend of an improving economy by implementing elements of the Paul Ryan Path to Poverty budget.
"Today's report includes positive signs that should discourage calls for more emergency government 'stimulus,'" Speaker John Boehner (R-Ohio) said in a statement shortly after the release of the figures. "Instead, what our economy needs is more pro-growth solutions that get government out of the way."
It wasn't "pro-growth solutions" and deregulation that brought us to this point. And I know it may seem like ancient times, but taxes went up early this year for the so-called Job Creators.
It seems unlikely to me that unemployment benefits will be extended and failure to extend them could cost the economy as many as 300,000 jobs. Because the House of Representatives is laser-focused on job creation.