This is a real story at The Daily Caller. I shit you not.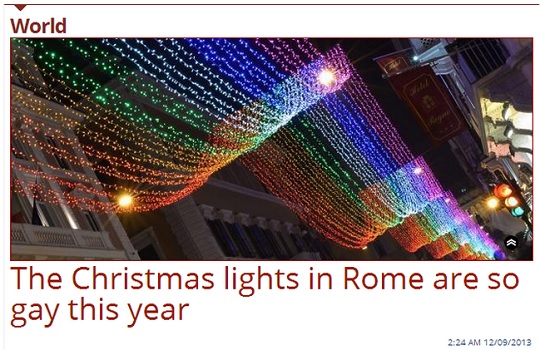 Dude, that's so gay!
As Media Matters points out, the lights are actually a response to raging homophobia.
The Daily Caller mocked a rainbow flag-themed Christmas light display in Rome as "so gay." Rome's government opted to hang the lights on the city's main shopping street to combat homophobia after the recent high-profile suicide of a bullied gay teen in the city.
A 14-year-old gay teen was bullied into suicide earlier this year and the rainbow lights are a response to that. Of course The Daily Frathouse describes this as "alleged bullying" even though local police produced evidence of said bullying.
Blood may as well be on their hands, too.