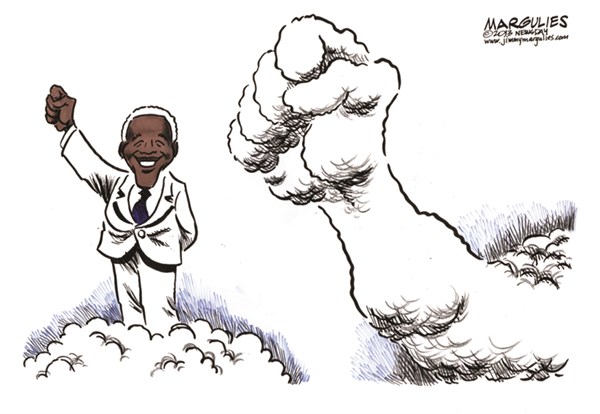 Artist — Jimmy Margulies
Meanwhile, in an effort to continue to make peace with Iran and ward off America's genocidal maniacs, President Obama is sending Secretary of State John Kerry and his lead Iran negotiator, Under Secretary Wendy Sherman to Capitol Hill next week to remind the Reagan 80s and the 'both-sides' concern trolls that we do things a little differently now.
Iranian President Hussan Rouhani is busy doing the same.
And it's looking like House Republicans are prepared to walk away from passing a farm bill before the holiday recess, mainly because they're unable to pass a sadistically-brutal 'welfare reform' bill that cuts $4o billion from SNAP– starving out women, children, seniors and people with disabilities just in time for Christmas.
If the $80 billion farm bill isn't hammered out by next week, it will revert to the original 1930s "farm law" on New Year's Day.
Back to the Depression-era 1930s with us! Because fiscal conservatism!