The kind that forces women to purchase additional insurance on top of what they already have to cover unplanned pregnancy.
Michigan lawmakers are currently deciding whether to advance a bill that would require women in the state to purchase a separate insurance policy for abortion coverage, even in cases of rape or incest. If it's approved, Michigan would join a long list of other states that have attacked abortion access by preventing women from using their own insurance to pay for it.
Isn't this an affront to Liberty(!) and Freedom? I suppose not if it only applies to women. It's a good thing men can't give birth, amirite? Silly women.
To their credit, state Democrats aren't holding anything back in their criticism of this bill.
Leading Democrats in the legislature are blasting the proposed measure. "Forcing women to decide whether they want to buy 'rape insurance' and even compelling parents to make the unfathomable decision about whether to buy it for their daughters is truly despicable," State Senate Minority Leader Gretchen Whitmer (D) said in a press release on Monday.
I know Republicans live on another plane of existence than the rest of us, but I doubt even they want to be known for passing a mandate for "rape insurance."
We'll soon find out. According to ThinkProgress, the state legislature can pass the bill into law even without Governor Rick Snyder's approval and, if they don't, it will appear on the state ballot in 2014.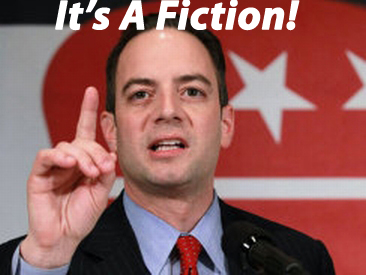 "Now if the Democrats said we had a war on caterpillars then every mainstream media outlet talked about the fact that Republicans have a war on caterpillars, so then we'd have a problem with caterpillars. I mean, the fact of the matter is it's a fiction." -RNC Chairman Reince Priebus on the War on Women