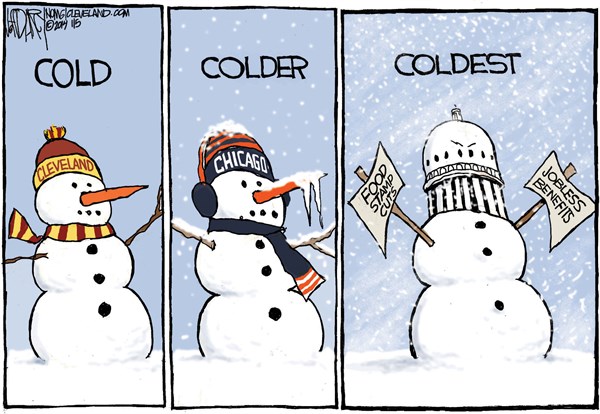 Artist — Jeff Darcy
Holy fuckballs, it's cold outside!
A whirlpool of frigid, dense air known as a "polar vortex" was expected to suppress temperatures in more than half of the continental U.S. starting into Monday and Tuesday, with wind chill warnings stretching from Montana to Alabama.
Temperatures in Chicago could fall to 100-year lows.
Bundle up, snuggle up, people!