That goes without saying, but Gohmert has reasserted himself by arguing that federal judges are wrong on same-sex marriage because of physical mechanics.
Gohmert was discussing recent rulings legalizing same-sex marriage when he summed up the decisions of judges as saying, "'Basically, we haven't seen any biological evidence to support marriage being between a man and a woman.'"

To that legal explanation, Gohmert said those judges "need some basic plumbing lessons."
I don't necessarily want to get into a debate over orifices with Louie Gohmert, so I'll just assume that Louie is arguing that there is no reason to get married unless you plan to produce biological offspring without the aid of a surrogate or donor. Of course it's also possible that Gohmert is simply unaware that same-sex partners can reproduce through alternative methods.
In any case, the good news is the ability to reproduce without a third party is not a deciding factor on the minds of federal judges, nor should it be.
In recent weeks judges have ruled, based on precident set by the Supreme Court, that bans on same-sex marriage are unconstitutional because they violate your right to equal treatment under the law.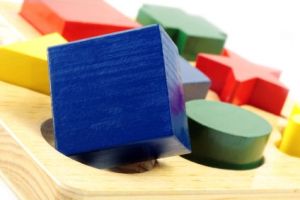 Marriage, as it is recognized by the state, is a legal term with legal consequences. Judges have seen no evidence that warrants recognizing some marriages but not others. Whether or not the square peg goes inside of the round hole or the star peg goes into the square hole is immaterial.
In so many words, I'm saying Louie Gohmert is a goddamn idiot.