Rather than face the public, Gregory Beck resigned from the Brookfield Board of Education this week over his "26 Acts of Kindness" which would be more accurately described as 26 Acts of Cruelty.
BROOKFIELD — After constant demands for his resignation based on a Facebook post that many deemed offensive, new minority Board of Education member Gregory Beck agreed Tuesday to step down.

Before the public-participation portion of a school board meeting at which speakers were expected to again ask for Beck's resignation, board Chairman Scott McCarthy said Beck notified him hours before the meeting he was resigning, effective immediately.
As you may recall, Beck announced that he would distribute rounds of ammunition 26 days in a row to "honor" the 26 victims of the Sandy Hook school massacre. Because Gregory Beck is a sociopathic gun fetishist.
Not surprisingly, local parents became skeptical that Beck has fit to serve on the Board of Education after he announced plans to hand out bullets to honor murder victims.
I'm not convinced he's fit to be called a human being.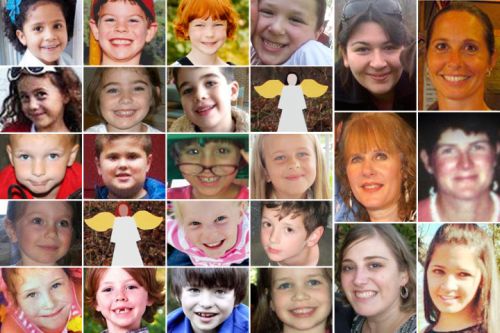 (h/t Gawker)