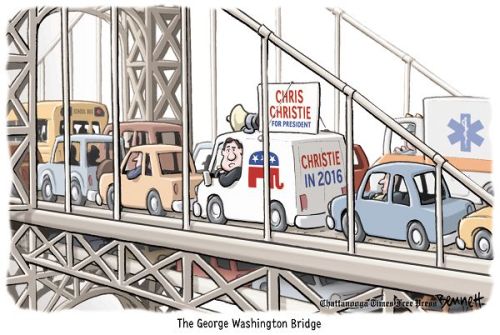 Artist – Nick Anderson
The New Jersey legislature found former Port Authority of New York and New Jersey executive David Wildstein in contempt today for refusing to answer questions about the George Washington Bridge scandal. Wildstein invoked his Fifth Amendment right not to answer their questions.
What are they hiding? I believe we'll find out eventually.