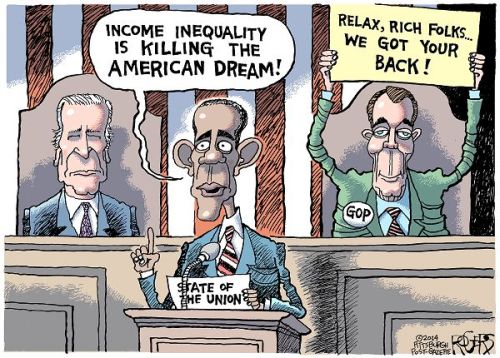 Artist – Rob Rogers
Senator Roy Blunt (R-MO) is very concerned about the government takeover of government contracting. Or something.
Did you know the president signs executive orders "on his own?" The audacity!
There will be 5 separate Republican responses to the president's State of the Union speech tonight if you include Ron Paul.