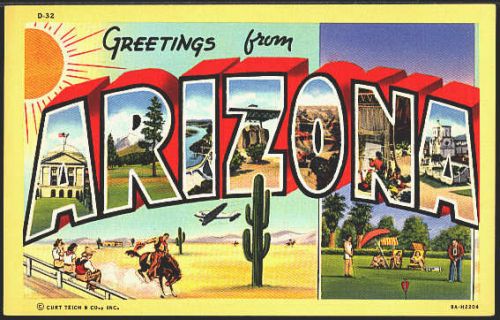 Kansas isn't the only state moving ahead with Jim Crow-style laws for gay people.
The Arizona Senate has passed a similar bill that would allow business owners to refuse service to gay people for religious reasons.
[The] sponsor, Sen. Steve Yarbrough of Chandler, said his push for Senate Bill 1062 was prompted by a New Mexico case in which the state Supreme Court allowed a gay couple to sue a photographer who refused to take pictures of their wedding. He said he is protecting religious rights.

"This bill is not about allowing discrimination," Yarbrough said during a debate that stretched for nearly two hours. "This bill is about preventing discrimination against people who are clearly living out their faith."
Like their deluded counterparts in other states, Arizona Republicans are arguing that this is actually an anti-discrimination bill because it protects religious people from marauding gay hordes who wish to purchase their wares.
Can you believe the audacity of gay people who provide revenue to local businesses? It's a slippery slope. If we let them patronize our businesses and pay for wedding photos, what will stop them from turning us gay?
I snark because I know this wave of blatantly unconstitutional Jim Crow laws for gay people is doomed to failure. I know the kind of people who would support this measure are a dying breed and that we'll all be better off when they're gone. The sooner the better. Please fuck off.