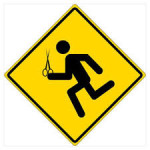 A Missouri Senate committee voted to pass an unconstitutional nullification bill last week which would make it a crime for federal agents to enforce laws in Missouri, but that may not be the worst part.
Missouri Republicans also passed a provision to hand out more guns while limiting enforcement of gun laws.
In September, Missouri's overwhelmingly Republican senate came just one vote shy of the votes necessary to override Nixon's veto. Like the bill Nixon vetoed last year, the new legislation contains a provision to arm public school personnel. It also would lower the minimum age to receive a concealed weapons permit from 21 to 19.
More guns and no gun enforcement. Eureka!