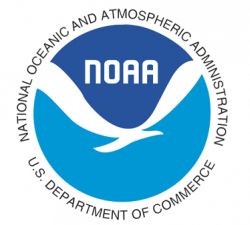 A new report on climate change from the UN Intergovernmental Panel on Climate Change (IPCC) predicts that the world will face a 'break down of food systems' in the future as well as conflict over water supplies. Meanwhile, here at home in America, House Republicans are moving to micromanage the National Oceanic and Atmospheric Administration (NOAA) and legislate its priorities for them.
The House will vote this week on a bill introduced by Rep. Jim Bridenstine (R-OK) last Summer.
Members will consider the Weather Forecasting Improvement Act, H.R. 2413, as early as Tuesday. [...]

Last year, Bridenstine released a statement saying the intent of the bill is to "protect lives and property by shifting funds from climate change research to severe weather forecasting research."

"The bill does not increase spending but rather shifts funding to make improved severe weather forecasting a higher priority of the Federal government," he said in July.
House Republicans, none of whom are scientists, want to tell actual scientists what they should spend their time studying.
Notably, this new focus on forecasting tornadoes in the nation's midsection would come at the cost of protecting citizens on the Gulf coast and eastern seaboard where climate change may be influencing Hurricanes and Nor'easters.
It's not that people in Tornado Alley don't deserve protection — they do — but I believe we should let NOAA decide how best to do that as climate change also affects tornadoes.
I certainly wouldn't trust the Flying Monkey Caucus in the House to decide how to do that.