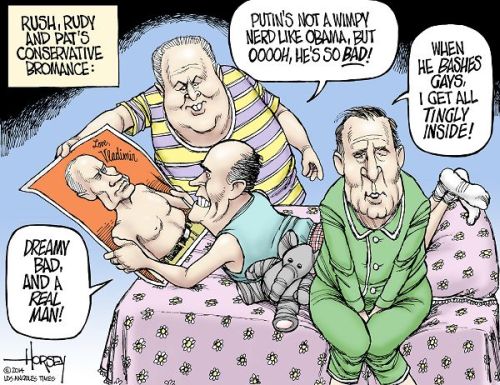 Artist – David Horsey
In other news, World War II veteran William "Wild Bill" Guarnere, who was portrayed in the HBO mini-series Band of Brothers by actor Frank John Hughes, has died in Philadelphia at the age of 90.
Meanwhile, during his appearance on Fox News Sunday Senator Rand Paul made the case that he is the man who will expand the party in 2016 to be more inclusive. Paul plans to accomplish this fantastical feat by talking to young people about the Fourth Amendment. Because, you know, that's really hip and important to people who are living paycheck to paycheck.
To be fair, I can't think of a single possible candidate that could truly expand the party. Everyone I can think of will either shrink it or, at best, maintain the status quo.