The number of millionaires in the United States has hit a new all-time record high of 9.63 million.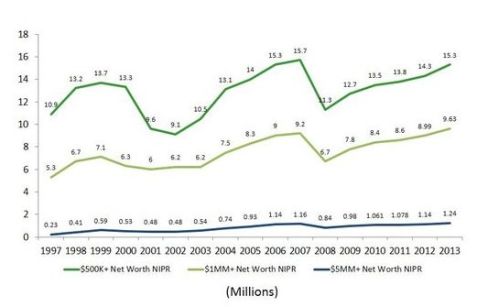 From the Los Angeles Times:
That eclipses the old mark of 9.2 million in 2007 before the global financial crisis, according to the Spectrem Group research firm. The tally of millionaires slipped to 6.7 million in 2008 as the financial crisis struck.
The "affluent investor" they say has "finally recovered from the economic downturn."
Good to know. I was starting to worry about them.
The number of households with at least $25 million in assets is also at a new record high of 132,000 compared to the old record of 125,000.