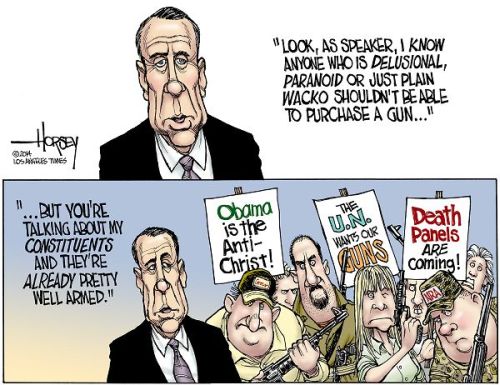 Artist – David Horsey
In other news, both Fort Hood shooters reportedly purchased their guns at the same store, an establishment called Guns Galore. Must be quite a place.
Meanwhile, a federal judge has ruled that the state of Ohio must recognize same-sex marriages from other states.
Enjoy your weekend.