Senate Republicans, led by Minority Leader Mitch McConnell (R-KY), have successfully filibustered a debate on the Paycheck Fairness Act.
The motion to proceed to the Paycheck Fairness Act received 53 votes for, and 44 against, falling short of the 60 needed to defeat a filibuster.

"This legislation would double down on job loss all while lining the pockets of trial lawyers," said Senate Minority Leader Mitch McConnell (R-KY). "In other words, it's just another Democratic idea that threatens to hurt the very people that it claims to help. … We've already seen what five and a half years of Washington Democratic control has meant. More poverty and lower wages for women."
Mitch McConnell swears he'll never hurt you again, baby, just open the door.
It's really quite remarkable that Republicans believe they can dodge charges that they're waging a War on Women by blocking bills as simple as paying women as much as men for doing the same jobs.
Because they're the ones who are really looking out for women, right? They're protecting you from yourselves. You may not know what to do or how to act if we pay you as much as men.
Or rather; Republican men may not know what to do with themselves if women are paid as much as they are.
Equal pay is a slippery slope toward tyranny. Why do you hate Freedumb?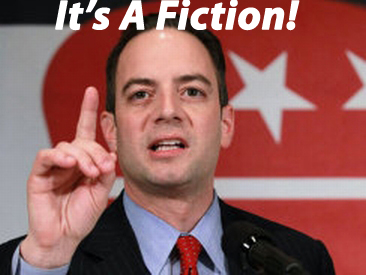 "Now if the Democrats said we had a war on caterpillars then every mainstream media outlet talked about the fact that Republicans have a war on caterpillars, so then we'd have a problem with caterpillars. I mean, the fact of the matter is it's a fiction." -RNC Chairman Reince Priebus on the War on Women