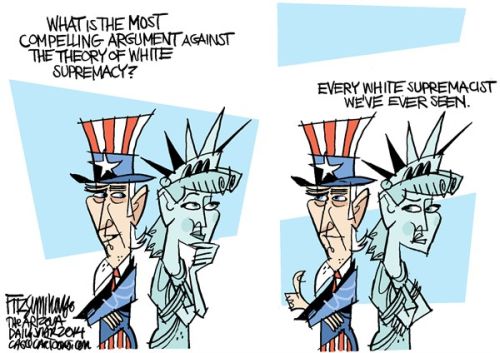 Artist – David Fitzsimmons
This was easily the best thing I read today. Wall Street Journal columnist Bret Stephens is less than impressed by Rand Paul, but he would love to see Rand Paul receive the GOP nomination and then be defeated in a landslide.
"This man wants to be the Republican nominee for president. And so he should be. Because maybe what the GOP needs is another humbling landslide defeat. When moderation on a subject like immigration is ideologically disqualifying, but bark-at-the-moon lunacy about Halliburton is not, then the party has worse problems than merely its choice of nominee."
Meanwhile, lawmakers in Louisiana are advancing a bill to make the King James bible the state's official book. This is almost certainly unconstitutional.